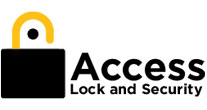 Case Study: Access Lock & Security Locksmith
www.bradentonlockandsecurity.com
Background: Access Lock & Security is a locksmith company that was searching for ways to increase their customer base while showcasing their 24/7 locksmith services in nearby communities. They had tried print media with minimal success and needed a steady platform to advertise their availability and quality services.
The Challenge: They had tried print marketing before and were weary of the risks of advertising online with little to no budget or knowledge of how it worked but a yearning to grow their business.
Goals:
Develop and grow strong online presence
Create brand awareness
Define, find and engage target audience
Increase sales
Stay within their budget but still maximize visibility
Create a long-term solution for sustainable growth
Approach:
Develop a strategic search engine marketing plan with actionable roadmap
Strong market research
Thorough A/B split testing of ad text, landing pages and checkout process (funnel testing)
Remove and block negative keywords and irrelevant search queries to save budget that can otherwise be spent on productive keywords
What We Achieved:
100% increase in local visibility
415% increase in new customers each month
#1 Google Positioning for all target keywords in their target area
Our campaign was so successful that it caused Access Lock & Security to become the top locksmith company in the entire area with a commanding 1st position on Google for all major keywords. This caused them to get 90% of the traffic from searches and helped them grow their business quickly and steadily with a sustainable marketing plan.
"Relativity SEO saved me from the old way of marketing and showed me the possibilities of online exposure. They turned my business around with PPC and SEO marketing strategies that blew our competitors away. Now I am the top company around and my customers are steady. I am so fortunate to have found them!" – Bryan Graves, Owner, Access Lock & Security