When a marketing company makes a difference
At Relativity, quality is our business plan. We feel that quality is the result of high intention, sincere effort, intelligent direction, and skillful execution. We pride ourselves on allowing our clients the wise choice of many alternatives.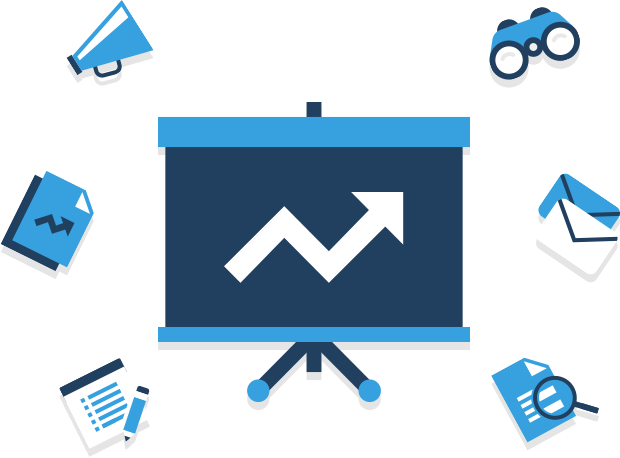 STRONG POINTS
Small daily improvements are the key to staggering long term results. We not only want to see your business succeed, we want to see you evolve.

We're an search engine marketing agency winning the Google AdWords All-Stars Competition in 2012, 2013 and 2014.

No contracts, just results.
FULL TRANSPARENCY MONTHLY REPORTS

Where focus goes, energy flows. We want to show you your progression! We believe in full transparency so you can see everything we are working on, including results.

We have helped over 300 clients not only succeed in their marketing efforts, but we also help to improve all aspects of their business.

We focus on improving your conversions, sales and leads, not just increasing your traffic.

Be stubborn about your goals, and flexible about your methods. Regardless, we have a plan that will work for you.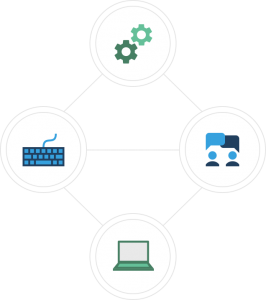 WHY SEARCH MARKETING?
93% of online experiences begin with a search engine
Search is the #1 driver of traffic to content sites, beating social media by 300%
Mobile Search now represents 65% of the digital media time with 70% of consumers revisiting for purchase.
ABOUT COMPANY
Relativity has grown from a local marketing agency to a global Search Engine Marketing agency with clients ranging from small businesses to multinational corporations. We have educated and worked with numerous brand marketers and business owners demonstrating the benefits of Search Marketing specializing in SEO, Paid Search, and Business Development. We are a unique Search Marketing company that prides itself on our personal approach. We love Search Marketing, helping businesses grow, and helping clients understand what it is we actually do! We created this agency with the primary focus of just wanting to help other succeed.

We were very impressed with the professionalism, skill and knowledge Relativity brought to the table. They helped us launch our product and capture crucial market share which lead to an influx in sales and traffic to our website. Thank you for your help and commitment to our needs.
JASON FRY
CEO, Penguin Marketing
CONTACT US
Every accomplishment starts with the decision to try. Whether you are looking for a short term solution or a long term goal, we can help your business succeed. Lets look forward together.
FEATURED IN

941-251-5267
Monday – Friday, 8am – 6pm
contact@relativityseo.com
You have questions, we have answers!
Request a Free Quote
Website audit available upon request