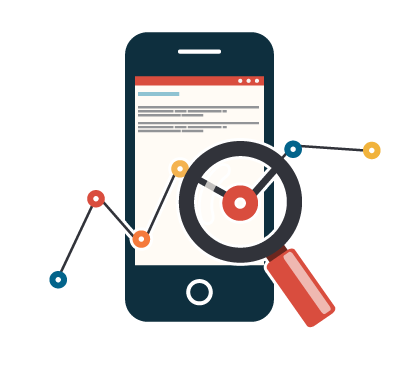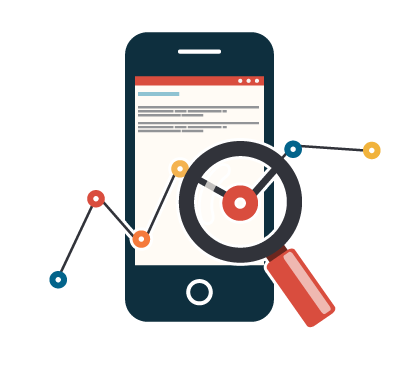 Google recently announced that it will be moving to a mobile-first indexing strategy.
You might be thinking: "Of course they changed their indexing strategy right after I just finished revising my SEO strategy."
Or, maybe it's more along the lines of "Mobile-first?! I don't even have a mobile site…"
Or, maybe you have no real grasp of what Google's mobile-first index may mean for you.
Stay with me. There's no need to facepalm just yet. There are a few steps you can take to ensure your site will continue to rank well despite this strategy adjustment.
And Mobile First Indexing Means…?
In a nutshell, Google observed that most of their users were searching on Google using a mobile device. So in order to optimize the search experience for their users, they began rethinking their indexing strategy.
In other words, the way Google ranks sites has changed from desktop-first to mobile-first, so sites that are mobile-optimized, theoretically, will now rank better than those that are not.
Wait, So Does This Change Everything?
The impact of this strategy change will vary depending on your current site structure. That said, if you don't have a mobile site, you should consider making your site responsive so you're not overlooked in the indexing phase (mobile will now be viewed as the primary index over desktop).
This is important regardless of where you find most of your site visitors are searching; even if the majority of your site traffic doesn't come from mobile, the mobile-first ratings system will impact your site rank.
However, the content on your mobile site can (and actually should) mirror that of your desktop site, so creating a mobile responsive version should be fairly painless.
Important thing to note: if you're launching a new mobile site, whether you're optimizing or creating new, don't launch until it's fully functional. In this situation, you're better off relying on your desktop site (assuming it too is optimized) than launching a half-baked mobile version for the sake of trying to keep up.
It will be easier to rank highly with a fully functioning mobile site that's slightly late to the game than with one that was dinged for being unfinished–recovering from shotty rankings is hard to do.
But that doesn't change the fact that the sooner you can make changes the better, so start getting a strategy together as soon as possible.
Take These 3 Steps to Achieve Mobile-first SEO Success
If your site is already mobile responsive there won't be much for you to do; you may or may not need to make changes to positively impact your rankings.
But a little optimizing never hurt anyone, so take a moment to consider which of the following tactics your site might benefit from:
1.Optimize your mobile site for mobile use.
Seems obvious, but you'll want to make sure your mobile site is actually mobile friendly. There are tons of factors that play into this, but a few quick fixes may include:
Implement basic mobile responsiveness–your website should automatically change shape to fit the device it is being viewed on.
Ditch the mobile pop-ins–while screen takeover pop-ins (or pop-ups) can be an excellent device for lead capture, promotional announcements, etc. But they typically don't make for a perfectly enjoyable mobile experience. Google has decided, beginning in 2017, that they will penalize mobile sites employing this particular tactic.
Easy fix: if you use one, shut it off.
Design for the finger–since visitors of mobile sites are using their finger to navigate, mobile sites require much more attention to detail regarding button sizes and link accessibility, among other features.
Make sure buttons are not only visible on a smaller screen, but that with a simple click of a button, users will be able to easily navigate your site. Consider making buttons bigger and more padded in a mobile setting.
2. Make sure your content markup on both mobile and desktop is the same.
If the content and markup on your mobile and desktop sites match, you should not have to make any changes.
However, if they differ, this will negatively impact your rankings, so you should make changes accordingly.
3. Optimize your site in general.
if you're struggling with your page load time, pay attention to image sizes. It's possible decreasing your image file sizes will speed your page load time. Other ways to improve load time: minimize redirects
Optimize for local search–local search results are now viewed differently by Google, as a product of the recent possum update, which has begun prioritizing businesses based on their recorded address and the geographical location of the searcher.
With this in mind, it will be beneficial for you to update your name, address, and phone information in your Google business listing as well as update your local SEO strategy to incorporate more local-focused (particularly long tail) search terms.
Revisit on-page optimizations such as titles, page/product descriptions, etc.
Do a quick once-over of your on-page optimizations. Check your meta tags, page titles, headlines, product descriptions, etc to make sure they still align with your SEO strategy and competitive site rankings.
This should be something you do regularly, so if you haven't in awhile, use the mobile-first indexing shift to set some time aside for SEO.
Don't block Java/CSS–there's no need to hide elements such as these on a mobile site. Most mobile devices can handle these elements, so feel free to leave them be.
If after all of this you're still not sure whether your site is mobile friendly, muchless mobile optimized, check out this resource provided by the great Google themselves. Enter your URL and Google will run a quick analysis to see if your site passes the mobile-friendly test.
The mobile-first indexing switch is already in motion, so address the optimizations necessary for your site as soon as possible. As your site rankings improve and your mobile traffic volume increases you'll be happy you did.
Need suggestions or have questions about how to handle your particular mobile-first SEO scenario? Get in touch!