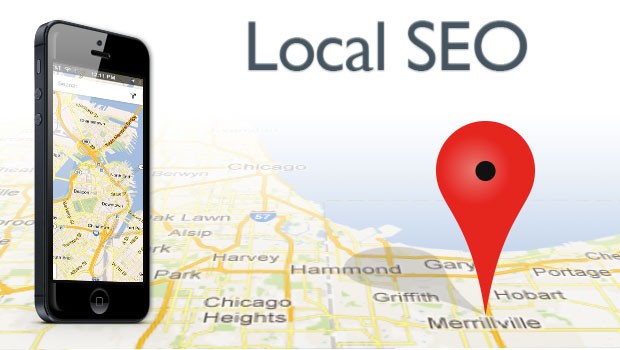 Local search is constantly adapting the prospective market of opportunities, so we choose to put together some simple local SEO tips for 2016 in order to get you up to speed on what your business should be concentrating on when putting together your local SEO strategy. As mobile traffic continues to transcend desktop traffic, local SEO has become obligatory for businesses to address. You need to be found in your local market, or your possible customers are going to find your competition instead. Local SEO cannot be a second thought or something that you attack halfheartedly.
It's true that an user engaging website could hook up the customers to your business in matter of seconds. But appearances alone aren't quite enough to do the trick. There are lots of things to keep in mind.
What keywords are you using? How can your business get more clarity out of local searches? Is your NAP data consistent with your Google My Business page? Are you using your business reviews to your advantage?
You've done everything right regarding local SEO — you're even ranking high in organic results, but you just not getting a place in the map pack. What's wrong?
First of all, it's important to think of the ranking factors of local SEO like stars; everything is correlated, and each element relies on the other to make up the wider picture. Three of those major ranking factors Google has talked about are distance, relevance and prominence. And while the weight of each of these factors has fluctuated over time, they're still important pieces of the local SEO puzzle.
One of the important factors is what we now refer to as "classic SEO" — things like your H1 headings, your HTML title tags, your meta descriptions and your image alt-descriptions. These are elements of your site that need to be optimized to include your particular keyword phrases and location data. Why? Because the possibilities are that your competition isn't tacking all of these elements — and if they are, then they're not doing them as well as you. Especially if the business has various locations.
Some business proprietors think the best way to rank in many cities in the local search is to have many websites. That's a losing strategy.
Here are the Advantages and Disadvantages
Advantages
You can write the same city name into every greasy little crevice of the site, including the domain name.
Disadvantages
If you only have one location, you'll be able to put your address info – an important ranking factor – on only one of the sites.
It's harder to tell people you talk with offline which website to check out.
Google's decision to show some listings seems to be motivated by mobile. "Three-pack" search results make desktop searches mirror those on mobile with more space for map results and reviews, but fewer contenders for top rankings. However, search results are hyper-localized, meaning that the three-pack changes pretty often.
Plus, there's an assumption that the top 20 sites listed in the map view seem to be unchanged by the upgrade. This leaves some possibility for businesses that don't make the top three though some different cases have also been reported.
Know What City Your Business is in?
The main way is to go to Google Maps and search city name (and state). Google will highlight the territory on the guide that has a place in that city. If your business doesn't fall inside that highlighted zone, it implies you aren't in as far as possible. On the off chance that you aren't in as far as possible, you don't have a physical location in the city, and this is the #1 positioning variable for the Local 3-pack
The second approach to see what city you'd need to utilize is to go to Google Map Maker.
Seek the city name, and zoom into the guide until you see the area of your business.
Click the red "Include NEW" catch and select "Include a Place."
Put the marker down on the guide precisely where your business is.
Select any arbitrary business class and a fake name, and hit "Proceed."
On the record that surfaces, the city that is naturally populated in the city box is in all likelihood the one that Google Maps would consider your location to be in. On the off chance that it records a province (as for this situation), it's in all probability because the region you are in is unincorporated.