In today's crazy world of Internet marketing, it is important for one to know what strategies are still current and successful in this ever changing industry.  Many marketers feel that link building is a way of the past and no longer a viable way to gain rank.  However, contrary to belief, I believe that link building is important and one of the best ways to improve your sites visibility.  This article is going to help explain what link building actually is and why it's so important to have an active role within you SEO campaign.
What is Link Building?
Link building plays a major role in search engine optimization. It refers to methods to improve the quantity as well as quality of inbound links to a website. This method can boost the amount of good quality links directing to a website, which in turn will improve the search engine ranking of the website Link building acquires hyperlinks from other pages onto your own web page. These hyperlinks allow users to explore and sail through the internet. Search engines use these links to create connections between other websites and pages on your website. This is why Link building is believed to be one of the most difficult aspects of SEO.
Why Is Link Building Important?
Now that we have an idea of what link building is, I will explain to you why it's so important. Search engines rely on the hyperlinks we discussed to locate new pages and also to determine how to rank a particular page in their results. Once the search engine has rifled through the pages, it extracts the content from those pages and indexes them, which allows it to decide if the page can be ranked high, or law regarding relevant keywords based on its quality. The number and quality of links to external websites also play a major role in this decision. Your website will rank highly in search results if you have links to other high-quality websites. For example, is user would look at hyperlinks as a vote of confidence regarding a page. If someone links to a different website, it becomes an effective way of branding it a good resource. However, An overuse of hyperlinks can result in serious penalization. Google constantly scouts the Internet for over-optimization, so it is important that you are aware of Google's rules and stay within them.
What Links Are Beneficial?
As mentioned earlier, you now that search engines focus more on quality than quantity of links. Building the right kind of links is very tricky and has been termed as the most difficult part of search engine optimization. But after Google began aggressively penalizing websites for building poor quality links, SEOs have become more careful. The concept of building links faces constant evolution as it has to keep up with the ever changing landscape of SEO. There are a few kinds of links you should focus on when you are building links. These are mentioned below.
"Natural" editorial links: These links are editorially provides by the owners of other websites. This practice is much easier than you having to contact another person and request them to link to your pages. However, these links do not come free as you would have to provide the other owners a good reason to share their links with you. One example of a worthy reason would be creating quality content which you would share with other influential members. These links are rather difficult to acquire, which makes them very valuable. These links are strong and are often used by search engines as examples.
Manual "outreach" editorial links: When you perform SEO, this will probably be the most common form of link building. If your business is just blooming or your existing business is still very small, this is the type of link building you will have to turn to. This practice requires that you manually contact other website owners and request them to link to your pages. You will need to choose relevant people and have created quality content to convince them to link to you.
Self-created, non-editorial links: These links are not provided by other editors or website owners and have to be created by you. Since these are non-editorial links, they are not as valuable as the other kinds. Earlier, they used to be useful and effective on specific websites, but SEOs have been warned against using this kind of linking. These links are often created by Black Hat SEO practices, which are generally unacceptable by search engines. Google introduced an algorithm update called Penguin in 2012 to monitor and eliminate these kinds of links. SEOs have to be very cautious when implementing these links. Here are a few examples of non-editorial links:

Unmoderated blog comments
Article directories
Press releases with optimized anchor text
Signatures on guest posts
Advertorials
Widgets that can be embedded
Infographics embeds
User profile pages
Forum signatures
Guestbooks
Unmoderated directories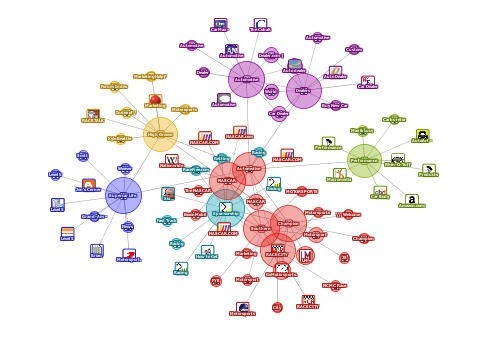 Before you create your link, you will need to correlate it with your current link profile. Ideally, it is wisest to avoid links that have not been provided by other editors or owners. Use tactics which will instead provide you with editorial links that will boost the value of your business.
The Link Conclusion
So there you have it. Now that you have a brief idea of what link building is and why it's so important, you can start the process of gaining sustainable visibility to your site. Link building is complicated but something that you can do yourself. However, in order to do correctly, it will require a vast amount of knowledge, time and dedication to achieve correctly. If you would like to learn more about link building, feel free to download our FREE eBook below, All You Need to Know About SEO LinkBuilding 2016.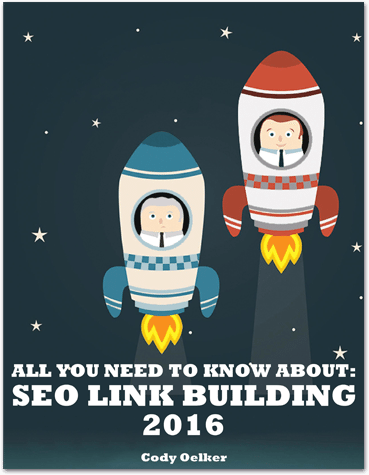 Download our book for FREE, "All You Need to Know About SEO Link Building 2016"
You can also get it on Amazon.com here!