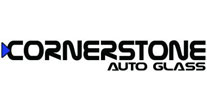 Case Study: Cornerstone Auto Glass
www.cornerstoneglassrepair.com
Background: Cornerstone Auto Glass has been in business since 1999, helping people repair their auto glass in Tampa, FL with over 20,000 windshields replaced/repaired locally. With growing demands they were looking to expand to multiple locations around Florida.
The Challenge: The client had a strong base established in Tampa, FL already that was achieved through business connections and print media but wanted to expand to several big cities throughout the Tampa Bay area as well as southern and northern Florida. This was something that would need advanced targeting and reach.
Goals:
Develop and grow strong online presence
Create brand awareness in multiple cities
Become competitive with established businesses in target areas
Define, find and engage target audience
Increase traffic in all new and old locations
Create a long-term solution for sustainable growth
Approach:
Develop a strategic search engine marketing plan with actionable roadmap
Strong market research
Thorough A/B split testing of ad text and landing pages
Coupon and promo codes
Ensure correct keywords were targeted and high-ranking
What We Achieved:
421% increase in visitors
1,105% increase in ROI – while spend increased by only 23%
#1 Google Positioning for all target keywords in multiple major cities and key markets
Our approach and marketing strategy proved to be effective enough to deliver unbelievable results and place Cornerstone Auto Glass in front of their target audience in many major markets across the state of Florida. This impact pushed competitors back and delivered a huge increase in visitors and sales.
Relativity PPC has been fantastic to work with on our PPC and SEO campaigns. Always on time and very reasonably priced. They really knows what they are doing and make things run smoothly for us! Thank you for all that you do guys, and we will recommend you every chance we get! – Jay Fry, owner, Cornerstone Auto Glass