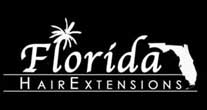 Case Study: Good Hair Days Salon
Background: Good Hair Days is a hair salon that needed to bring new clients into their new location but didn't know how. They set up a Google Adwords campaign but needed help getting off the ground. That's when they contacted Relativity PPC.
The Challenge: The client had a great service and strong ambition but did not have the customer base they needed.
Goals:
Develop and grow strong online presence in their local community
Create brand awareness
Grow their business
Establish a customer base
To measure the return on their advertising investment
To adapt their advertising to seasonal trends
Define, find and engage target audience
Approach:
Develop a strategic search engine marketing plan with actionable roadmap
Strong market research and an overhaul of existing paid search strategies
Targeted ads to show within a specific geographic radius
Used phone numbers and coupons to track client sources
Moved most of their advertising budget online
What We Achieved:
Grew their business by 425% in one year
Reduced their customer acquisition cost
Now welcome 55 new clients per month
Opened up 2 new locations in Houston and Las Vegas
Relativity PPC's search engine marketing campaign was a huge success for Good Hair Days. They achieved and maintained a staggering ROI with only a slight increase in spend. Due to the success and consistent ad placement, they were able to expand their business to multiple locations.
"During our slower months, we show our ads within a 50-mile radius to reach more people. When business picks up in the winter, we only show our ads within a 20-mile radius. The more precisely we target, the more our clickthrough rate increases." – Franky Brady, owner, Florida Hair Extensions