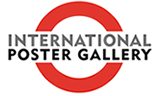 Case Study: International Poster Gallery
www.internationalposter.com
Background: International Poster Gallery is a fine art gallery with over 10,000 original vintage posters from all over the world. Featuring a search engine that allows users and collectors to find beautiful, well-designed posters from artists the world over.
The Challenge: The client had used several different agencies in the past for the paid search and SEO campaigns without success so they needed help getting more customers online without spending outside of their budget. The challenge was finding the target audience, educating the user on their product and getting valid visitors – customers who know the type of product they offer and price range associated with fine art pieces.
Goals:
Develop and grow strong online presence
Create brand awareness
Educate the visitors on their product (not to confuse their posters with posters bought from typical department stores, these are fine art pieces)
Define, find and engage target audience
Increase online sales by 25%
Lower CPA while boosting ROI through redesigned paid search campaigns
Create a long-term solution for sustainable growth
Approach:
Develop a strategic search engine marketing plan with actionable roadmap
Strong market research and an overhaul of existing paid search strategies
Thorough A/B split testing of ad text, landing pages and checkout process (funnel testing)
Remove and block negative keywords and irrelevant search queries to save budget that can otherwise be spent on productive keywords
What We Achieved:
613% increase in clicks
211.10% increase in revenue in just the first month with sales going from $4,018 in April to $12,500 in May.
159.25% increase in average order value – we properly educated the visitor on this product and brought in the right audience (collectors who knew the value of their products) with an average order value of $1,041.67 in May vs only $401.80 in April.
27.98% increase in conversion rate in just the first month
#1 Google Positioning for all target keywords
InternationalPoster.com had over 200% increase in revenue in just 1 month when starting with us. That was the first month!

Relativity's paid search campaigns and SEO campaigns were a huge success for Cogniflex. They achieved and maintained a staggering ROI with only a slight increase in spend. Due to the success and consistent ad placement, brand awareness and organic rank in search engines, they became the big brand leaders for all relevant keywords in their industry.
"We were very impressed with the professionalism, skill and knowledge Relativity brought to the table. They helped us launch our product and capture crucial market share which lead to an influx in sales and traffic to our website. Thank you for your help and commitment to our needs." – Dave B., Owner