Orlando Pay Per Click Google Management
Relativity is an award-winning, Google AdWords Certified Search Engine Marketing agency dedicated to providing value and producing results. With over 10 years of experience providing high quality Internet Marketing with proven results in global markets, their services are an asset to any marketing strategy.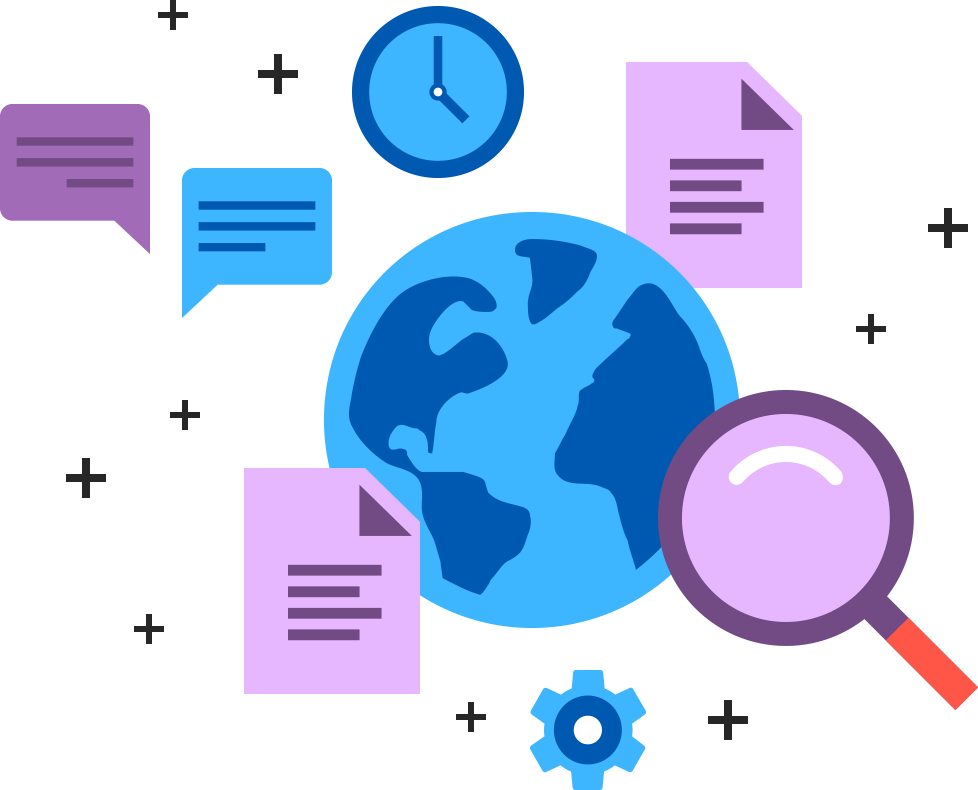 If you are ready to make a leap in your business, there is no better way to make money than by investing in Paid Search also known as Search Engine Marketing and PPC (Pay-Per-Click). PPC allows you to reach potential clients that otherwise would be unaware of your business.
RESULTS DRIVEN ORLANDO PAY PER CLICK GOOGLE MANAGEMENT
A wealth of experience, over 13 years in digital marketing.
Our methods are 100% white-hat and compliant with Google.
Always available via phone, skype or email.
No contracts, just results.
Award-winning Search Marketing Agency
Trusted by over 300 companies and clients.
MAKE YOUR PAID SEARCH CAMPAIGN REACH FURTHER AND BRING MORE CUSTOMERS, EFFICIENTLY.
Strategic Search Engine Marketing for Search and Display advertising. Being effective in Search Engine Marketing long-term depends on proving the return for each dollar spent (Return On Investment or ROI). This is where we truly excel. We create, manage and optimize Search Network and Display Network campaigns for Google AdWords and Bing / Yahoo (Microsoft AdCenter) as well as Social Media, Amazon and eBay.
Google AdWords Account Management
Bing / Yahoo (Microsoft AdCenter) Management
Mobile PPC Management
Display Network Marketing / Native Ads
Facebook Advertising (Facebook Ads)
Dynamic Display Ads
Remarketing
Retargeting
Location Based Targeting
YouTube/Video Advertising
Paid search can drive traffic quickly and effectively, but must be closely tracked and constantly improved. We understand the complexity of paid online marketing, and we are ready to execute within even the most competitive verticals.
Search Engine Marketing
We use in-depth keyword analysis tools, competitor research and analysis tools, and market research to get your brand, products or services to the top of Google so your customers can find you and follow through to your website.
Targeted Traffic
Pay Per Click allows you to be incredibly specific when it comes to targeting your ads. With our help, you are capable of targeting customers by location, keyword and/or mobile device.
Campaign Management
Conversion optimization and bid strategies help target customers looking for your products.
GET RESULTS LIKE THESE SATISFIED CLIENTS
Cogniflex.com went from no visitors to 6,700 in just 3 months with our help, that's an increase of 6,700%.

VehicleHistory.com had an increase of 4,188% with 188,500 organic visitors per month after 5 months.

InternationalPoster.com had over 200% increase in revenue in just 1 month when starting with us. That was the first month!

Americas-Press.com doubled their conversions from 17 to 34 in 2 months time in a very small niche.

OVERVIEW OF SEARCH ENGINE MARKETING SERVICES:
In-depth Competitor Research and Analysis
In-depth Keyword Research and Analysis
Google AdWords and/or Microsoft Bing/Yahoo Campaign creation and management
Campaign Performance analysis and optimization
Professional Conversion Optimization
A/B Testing of Ads
Landing page creation and/or optimization
Landing Page A/B Testing
Mobile campaign creation and management
Display Network marketing (graphic ads)
Ad re-marketing
Location based geo-targeted ads
Demographic targeting
Unlimited keywords
Full transparency reporting (so you know exactly how your campaign is doing)
Performance metrics
Daily, weekly, bi-weekly or monthly progress reports
Expert deep Return On Investment (ROI) analysis
Rich Media ad creation
Online lead and conversion tracking
Keyword Performance analysis and optimization
Unlimited access to your own, personal account manager
STILL NOT SURE?
Read these Google AdWords Success Stories straight from real customers or watch their encouraging videos on how they became successful using Relativity PPC Management.
NO CONTRACTS, JUST RESULTS
We won't lock you into a ridiculous agreement that benefits us. Relativity offers services on a month-to-month basis so you won't feel pressured if you just want to test the water (for market research, testing, etc.). We're here as long as you need us. No obligations, no hard feelings. We'll leave that up to you.
WHAT YOU WON'T GET WITH US
We are not a big agency (on purpose). We don't have a large client base, so you are not going to be one of hundreds of clients. Relativity has a maximum of 20 clients at a time to ensure you are getting the attention you deserve and everything you need to rank well in the search engines. Paid Search is time consuming, it is hard and requires professional help. You need someone that is going to dedicate the hours needed to get the job done right.
LET'S GET STARTED! FILL OUT THE FORM BELOW AND WE'LL CONTACT YOU ABOUT HOW WE CAN HELP YOUR BUSINESS GROW WITH OUR AWARD-WINNING MARKETING STRATEGIES AND PERFORM A FREE PPC AUDIT OF YOUR PAID SEARCH CAMPAIGNS.
Get a free PPC Campaign Audit and Consultation – Let us review your site and tell you what we can do to help your PPC campaign by providing high quality, professional PPC Management.
FEATURED IN

941-251-5267
Monday – Friday, 8am – 6pm
contact@relativityseo.com
You have questions, we have answers!
Request a Free Quote
Website audit available upon request