Sarasota Search Engine Optimization Services
Relativity's SEO services are unlike any other SEO agency you have met. We deal with complete transparency while providing through accuracy to your SEO campaign. We provide our clients with distinctive and aggressive tactics that are specific to their industry. We look at what the competition is doing and we find a way to do it better.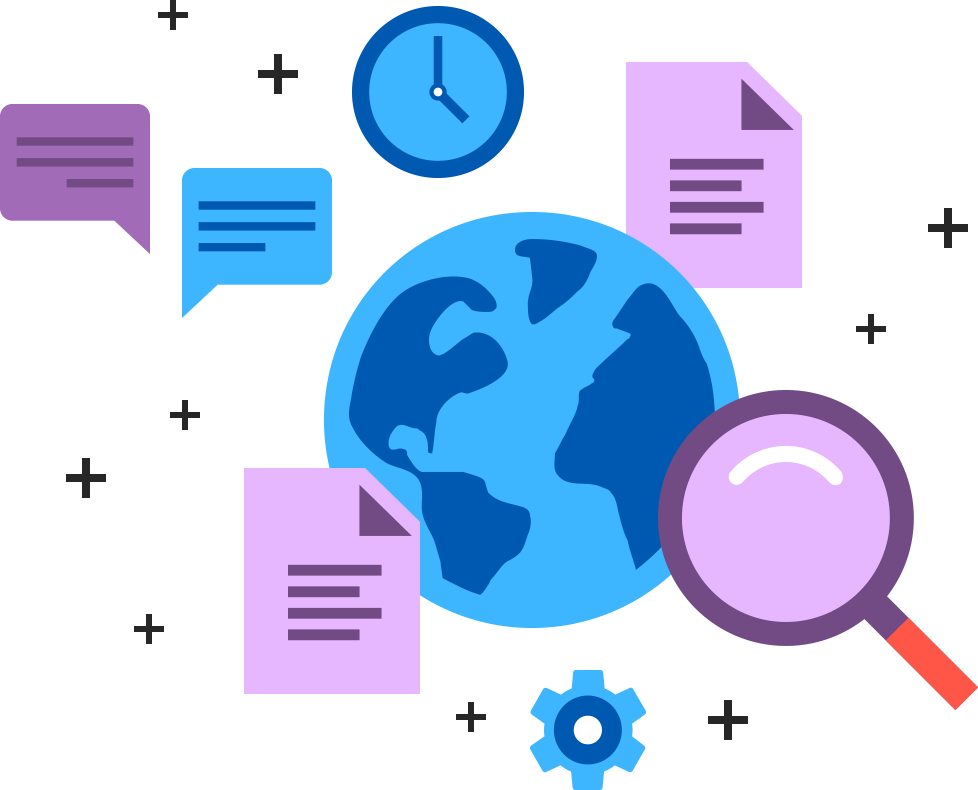 Sarasota Search Engine Optimization (Search Engine Optimization), also known as organic search results, is a powerful and crucial method for users to find your business. We provide high ranking solutions to bring your website to the first page of search results in Google, Bing and Yahoo.
RESULTS DRIVEN SARASOTA SEARCH ENGINE OPTIMIZATION SERVICES
A wealth of experience, over 13 years in digital marketing.
Our methods are 100% white-hat and compliant with Google.
Always available via phone, skype or email.
No contracts, just results.
Award-winning Search Marketing Agency
Trusted by over 300 companies and clients.
AWARD-WINNING WHITE HAT SEO
Google organic search algorithms and the Internet landscape are in continuous development and constant change. If you're serious about generating revenue online, you need to be in tune to all the ways users search for your products. Many of our clients have been fooled by the old strategies of stuffing keywords and illegal "black hat" SEO practices of the old days, to bring traffic to their site. Those who use these methods are actively being punished by Google for the violations they cause. Unfortunately, there are many SEO Agencies who still use these strategies to boost website ranking. This doesn't work and can result in your website being banned.  At Relativity, we take pride in the fact that so many of our clients have come to us for liberation from these black hat agencies, and we have safely and consistently kept their reputation and ranking in check. You can be confident in our highly effective, ethical and above-board strategies. We believe that high rankings are a byproduct of initiatives that create value for visitors. Websites seeking long-term success need strategies that are effective in ways that will not lose value over time. Our unique, content-oriented approach is highly effective at improving search positioning in a post-Penguin world.
GET RESULTS LIKE THESE SATISFIED CLIENTS
Cogniflex.com went from no visitors to 6,700 in just 3 months with our help, that's an increase of 6,700%.

VehicleHistory.com had an increase of 4,188% with 188,500 organic visitors per month after 5 months.

InternationalPoster.com had over 200% increase in revenue in just 1 month when starting with us. That was the first month!

Americas-Press.com doubled their conversions from 17 to 34 in 2 months time in a very small niche.

SEE MORE RESULTS LIKE THESE, CHECK OUT OUR SUCCESS STORIES AND CASE STUDIES
In-Depth Competitor Research and Analysis
In-Depth Keyword Research and Analysis
On-page SEO
Off-page SEO
Link Building
Keyword-Targeted Content Creation
Crawl Errors, Issues and Google Penalty Corrections and Updates
Sitemap Creation and Optimization
Local SEO Optimization
Landing Page Creation and/or Optimization
Landing Page A/B Testing
Social Media Marketing and Management
Target Keywords Ranked and Tracked
Location based geo-targeted keywords
Full transparency reporting (so you know exactly how your campaign is doing)
Performance metrics
Monthly Keyword Ranking Reports
Expert deep Return On Investment (ROI) analysis
Blog article creation and distribution
Analytical Traffic Reports
Online lead and conversion tracking
Keyword Performance analysis and optimization
Unlimited access to your own, personal Search Engine Marketing Strategist
NO CONTRACTS, JUST RESULTS
We won't lock you into a ridiculous agreement that benefits us. Relativity offers services on a month-to-month basis so you won't feel pressured if you just want to test the water (for market research, testing, etc.). We're here as long as you need us. No obligations, no hard feelings. We'll leave that up to you.
WHAT YOU WON'T GET WITH US
We are not a big corporation (on purpose). You will not be just another client and get passed around to person to person every time you call. Relativity prides itself on having a personal approach to you marketing campaign to ensure you are getting the attention you deserve and everything you need to rank well in the search engines. 
SEO
 is time consuming, it is hard, and you need someone that is going to dedicate the hours needed to get the job done right.
Get a Free Consultation or 
Website SEO Audit
 – Let Relativity review your site and tell you what we think we can do to help your business grow.
CAN I EXPECT RESULTS OVERNIGHT?
A solid SEO ranking is not going to happen overnight. Look at it as the same process as building a skyscraper. There must be a solid foundation that is created before anything else. Once the foundation is in place, the building can be erected with an appearance that turns heads and finally, the inside of the building is finished to create a space people are dying to get into. Without every aspect being perfect, the building is just one of many. Tied together perfectly, it will be something that gets noticed by everyone. SEO is an art form in and of itself, and it takes a true understanding of how the "machine" works in order to manipulate it in your favor. Relativity uses a solid SEO approach that mimics the exact way search engines work, so your business will, within 60-90 days, climb the ranks and get positioned on page 1 of Google, Yahoo and Bing.
Let's Get Started! Fill out the form below and we'll contact you about how we can help your business grow with our award-winning marketing strategies and perform a FREE SEO Audit of your website.
FEATURED IN

941-251-5267
Monday – Friday, 8am – 6pm
contact@relativityseo.com
You have questions, we have answers!
Request a Free Quote
Website audit available upon request