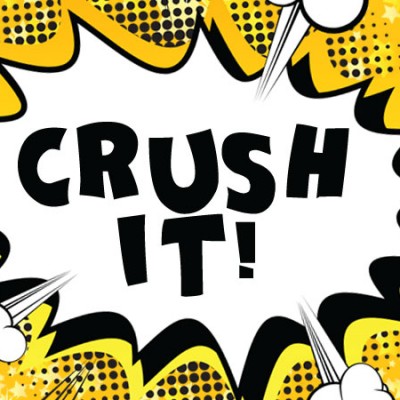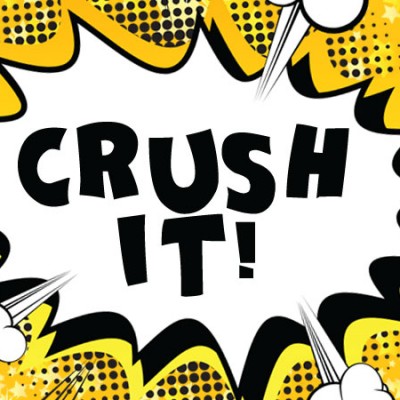 If you're reading this, it's likely you realize just how important mobile search has become, and you're keen to put the right SEM tools and techniques in place to boost your business.
Well, you've come to the right place!
As we continue to move away from desktop to mobile search, it is crucial businesses adapt their SEO strategies. If they don't, they will see their ranking  – and their customer numbers – drop.
Put simply, if people can't find you, they won't buy from you. In addition, if your website is not mobile-friendly, Google will punish you!
Having said that, however, it's also important to understand just what makes a successful SEO strategy. Too many Internet Marketing agencies think it is still acceptable to stuff a load of keywords into your content, charge you a fortune, and then wait for traffic to come to your door.
Well guess what, it doesn't work!
Making Your Site Mobile Friendly
The fact is, more Google searches are carried out on mobile devices than on computers in 10 countries, including the US and Japan. First and foremost, your website needs to be mobile-friendly.
Does your website use RWD – Responsive Web Design? If it doesn't, your SEO strategy might have to begin with a new look website! RWD is the best way to make your website mobile-friendly. It is also Google's preferred design.
From a design point of view, it enables your website to immediately recognize what type of device it is being viewed on, and present accordingly. By this I mean it will be easy for the user to navigate and read, and won't involve pinching or zooming.
Most importantly, it tells Google that is a mobile-friendly site, which will ensure that it is found.
Stick To A Single URL
Alternatives to RWD include Dynamic Serving (providing different content for mobile users), or having two separate URLs. Both methods are best avoided. Not only do they require you to use coding for Google to recognize them as mobile sites, but Google is likely to penalize you for having more than one URL.
A single URL will also make it easier for users to share and link to your content, and this is an excellent form of marketing.
Now it's time to fully optimize your website to bring that traffic straight to your door, and turn that traffic into conversions. It won't happen overnight! Search has changed so it's a matter of putting the right SEM tools in place to boost that all-important ranking.
Focus On Intent
Earlier, we mentioned the use of keywords, and that's one of the ways in which search has changed.
Mobile search is very focused on 'intent', not just random individual words. One way of achieving this, and still generating good organic search results, is by using long tail keywords. These are three or four keyword phrases which are very specific to your product or service.
The reason why this is important, is because mobile searchers are quite specific about what they want. For example, let's use shoes as an example. If you put the word 'shoes' into Google, you get 1,750,000,000 results! If you change that to 'work shoes', you get 286,000,000 results. And if you search for 'steel toe work shoes', you get 8,980,000 results.
The user wants the most accurate information he can get, so he can go straight to a business selling that product. If you want that customer, you need to be one step ahead in your SEO.
Local Search Is King
There's a reason why so many people search on Google – very early on in the game it proved it could find more detailed information, quicker than other search engines. Therefore it's become a habit. And if you play by Google's rules, your business will benefit.
For example, local search engine optimization. Google loves local SEO, and tells us that local search will lead 50% of mobile visitors to visit a store within one day, and 18% of local smartphone searches lead to a purchase within a day. Google determines local ranking using relevance, distance and prominence, and strongly recommends incorporating your store address, business hours and directions.
Indeed, Google's latest local search algorithm update, nicknamed Possum – and possibly the biggest change to local search since 2014 – has placed major importance on a user's physical location.
Paid Search vs Organic
Strictly speaking, SEM – or Search Engine Marketing – refers to 'paid search', such as PPC (Pay-Per-Click). But the most successful campaigns use a mix of paid and organic search to achieve the desired results.
Remember, the point is to not just bring visitors to your site, but bring the right visitors, the ones who will become customers.
One of the many myths surrounding SEM is that if you have PPC, you don't need SEO! This is rubbish! Tools such as PPC are expensive and don't come with a guarantee of success. Far better to spread your strategy and your resources over both paid and unpaid SEO.
This is the main reason businesses use professional SEM companies. If it was just a matter of including a few keywords, anyone could do it, right? And many try and, sadly, fail. That's the difference between SEM and successful SEM!
SEM Tools
SEM professionals use a wide range of tools and strategies to achieve results, such as in-depth keyword research and analysis – including those used by your competitors! They will use keyword-targeted content, sitemaps, location-based keywords, backlinks and landing page optimization. All of these are crucial in pushing up that ranking.
Good content, for example, is super important. It needs to not only be keyword-targeted, but also engaging, entertaining, informative and, as strange as this might sound, non-promotional!
But it shouldn't end there. Any SEM company worth its salt should also analyze the results, presenting the client with keyword ranking reports, performance metrics, traffic reports and landing page testing, and tweaking the strategy accordingly.
As the business owner, you need to not only see results and conversions, but know how much those conversions are costing you!
Successful SEM is hard; it's time-consuming, it's around the clock and it changes every day. To be good at it you have to keep up-to-date with Google's constant algorithm updates, and understand their implications.
That's why smart business owners choose SEM professionals!